| | |
| --- | --- |
| ExampleHoroskope | Holiday Horoscope |
| Period | Daily |
| Starting date | 2017.01.13. |
| Ending date | 2017.01.14. |
---
---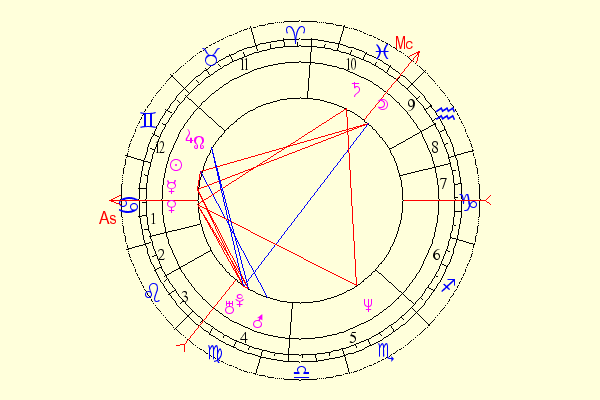 General situation of the day

Moon on that day.

Waning Moon (from Full Moon to New Moon). This is the time when you may take advantage of your experience and avoid mistakes when planning your leisure time. Now it is good time to do what you like but have not yet had time to do, to reconsider what you have liked, enjoy the familiar and abandon what you are already tired of.

Moon in Cancer 00:00-08:07

Moon in Cancer. This influence focuses on the mood of the time when you chose leisure, as well as on the wishes of your family, in the case you spend your free time together. This is the 'time for guests' - you may organize a home party or accept someone's invitation.

Moon in Leo 08:07-24:00

Moon in Leo. It is time for a festive mood, sometimes even to the detriment of business. However, you will feel very much like getting your portion of pleasure and share it with others.

Moon Void 19:34-08:07

It is better not to start long-haul travel, buy tickets, or start paperwork for trips. Large purchases at this time are also better not to plan.

Retrograde **====

Individual impacts of the day (interaction of planets with the personal horoscope)

Important planetary influences which act for a long time, and that day falls in the period when they exert effect.

Stressful interaction Pluto Venus of your horoscope

This influence prevents joint activities and creates problems in the relationship, including those during holidays. A secret affair may cause violent chain reaction and lead to the collapse of the existing relationship. This is not the best time for "banned" secret and expensive hobbies. Excessive desire to indulge your weaknesses may make you bankrupt. Problems with the authorities and legal problems are possible if the choice of recreation location and entertainment was poor.

Favorable interaction Pluto Saturn of your horoscope

This influence favors "cool" recreation and entertainment, and makes it possible for you to enjoy all benefits received in the past and to combine business and entertainment. Prestigious hotels, restaurants and inns are waiting for you. Your stay may be arranged and paid for by those who appreciate your contribution to the overall corporate business. Perhaps you will be spending your free time participating in formal recreational activities, but it will not hamper you to get pleasure from them.

At certain times of the day, it is useful to consider the influence of the Moon on your horoscope.

Favorable interaction Moon Mars of your horoscope 00:00-02:26

The influence favors dates, active recreation, sports activities, getting to know new places for entertainment and leisure, visiting pubs and restaurants, as well as German cuisine. It is good to devote time and care to your appearance and your physical shape. When doing shopping, consider buying hats, textiles, knifes, sporting goods, and various items for men.
Astrological forecast is based on the basis of a joint analysis of your birth chart (horoscope), and the exact position of the planets in the forecast period. Based on your birth data we computed and built your individual horoscope, and then analyzed the most significant astrological influence (the motion of planets), consistently, day after day during the forecast period and their impact on your horoscope. As the result we provide you with the individual for you forecast of the major astrological influences. They create a wide range of opportunities and wide range of challenges, thus giving you the choice for certain actions. Provide, but do not oblige. The choice is always yours! Knowing the nature of the effects and time when they are most strongly manifested, you can estimate the degree of difficulty and time to take advantage of these opportunities. You even get the creator of your destiny. The forecast provides guidance to the nature of the effects, the intervals of time when they are most strongly exist: recommendations regarding the optimal behavior during these time intervals in order to achieve success and stability in business. This allows at any time to tailor one's life to cosmic rhythms, unbreakable connection with which is predetermined by nature.
Planetary influences may occur with varying degrees of strength. They can either reinforce each other or contradict each other. Not all the influences can be felt, understood, lead to significant events. In the case of conflicting trends it makes sense to rely on favorable ones and be attentive to matters in those areas for which there is intense impact. 'Tense', 'conflict' and 'complex' effects suggest that the situation in your life needs some changes and it is likely that they will occur. This is the most intense time, which requires understanding of the situation, switching on and studying, usage of energy and strength. Then the changes may be important and positive, this can become the move to another level. 'Tense' aspects can also mean that you will be emotional, irritable, agitated, aggressive more than the usual, so during this time be rigorous to yourself, control yourself and be critical. The presence of intense effects does not mean that you should refuse things that are important to you, you simply need to assess the influence of the circumstances at the moment and make the most rational decision. To neutralize difficult situations try to use time when there are favorable influences along with the tense influences. Favorable influences suggest that the time is good for a particular action and result in this field will be easier to achieve than at any other time. They also point out that this is the best time to reveal your talents, abilities, your potential.